SmartBox Recommends Google Apps™
SmartBox is an authorized reseller of the Google Apps™ suite of communication and collaboration tools. We can provide the setup, integration & support services for dental practices using Google Apps.
Google Apps brings simple, powerful communication and collaboration tools to all sizes of organizations. With Google Apps, users can use applications such as Gmail™ webmail service, Google Talk™ instant messaging, Google Calendar™, Google Docs™ for collaboration, Google Sites™ web application, and Google Video™ for business on their own domain to work together more effectively. Best of all, it's all hosted by Google, so there's no hardware or software to upgrade or maintain. Google Apps for Business also allows the use of an Outlook™ plugin for those users who would like to use Outlook™ instead of the web interface.
Features include:
Gmail for business: 25GB storage, less spam, 99.9% uptime SLA, enhanced email security and an optional Outlook plugin for Outlook users.
Google Calendar: Agenda management, scheduling, shared online calendars and mobile calendar sync.
Google Docs: Documents, spreadsheets, and presentations. Work online without attachments and access them from anywhere.
Google Talk: Allow instant messaging between your co-workers inside the domain only, or to anyone else.
Google Sites: Secure, coding-free web pages for intranets and team managed sites.
Google Video: Private, secure, hosted video sharing.
Postini: Get email archiving and e-mail discovery services.
Google Groups: Create and manage groups without burdening IT.
Bring multi-user collaboration to your familiar office software.
Complement the core suite to meet your users' needs, with access to literally dozens more Google Applications.
Check out this quick video to learn more about Google Apps: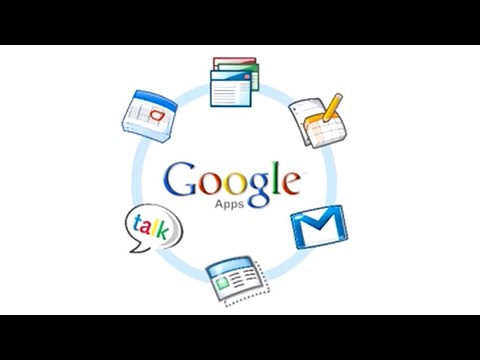 Is Your Dental Website Failing?
In today's digital age your dental website is the most important marketing advantage you can give yourself.
It's true. Web marketing for dentists works, but there are a lot of myths and misconceptions about what it takes to attract new patients with your website and other online tools.
Learn Why Your Dental Website Failing:
Learn the #1 mistake 97% of dental websites make that is killing their ability to ATTRACT new and better quality patients.
See why "more traffic", "more keywords", and "more ranking" will not CONVERT into more money into your bank account. Learn more
Discover the Four Elements of Successful Dental Web Marketing and find out what's missing on your website.
Learn more
The Dental Website Audit will show you how to Attract The Patients YOU Want

™

. To download now, click here.