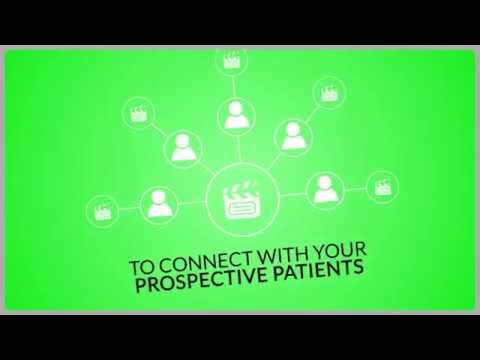 So are you 53x more likely to be found?
…Or 53x LESS likely to be found?
You don't need to know a lot about the internet to know that online video has exploded in the past few years. If you search for almost anything in Google now you will almost always see video at the top of the results (or more).
Video is becoming a big business, and it's one that you will need to understand in order to keep your dental website competing. The quantity of video appearing on the World Wide Web is certainly shocking, but that isn't the only statistic worth considering.
Comscore recently surveyed a group of Americans to discover that 82.5% of them view videos online. Videos are out there, and they are being watched each and every second of each and every day!
The Explosive Growth of Online Video
In the past 30 days, 82.5% of the US has watched a video online & 45.4% has watched video advertisements online.
Over 72 Hours of new video are uploaded to YouTube every Minute. Over 2 Billion videos are viewed on Facebook each month.
90% of Internet traffic is currently video. Streaming online video has grown by 648% just this past year.
Video increases conversion rates averaging 50%, up to 115%. 45% of small biz will expand their online videos this year (up from 17% last year).
80% of searchers would rather watch video than read text on the same webpage. 32% liked watching video more than browsing text for examining business info.
Attract More Qualified Patients With Video
Video has far surpassed all other dental marketing messages you can put on your website. It can provide information displaying your expertise, it allows you to post "live" testimonials from other patients, and any more it is simply expected by your prospects when they are searching. A minute of video is worth 1.8 million words (Dr. James McQuivey, Forrester Research, January 2009).
But video has its credibility problems when done incorrectly. Unprofessional productions lead many prospective patients to believe that if the video was produced hastily and inexpensively, then the entire website – and therefore the dentist – is of dubious quality as well.
Shaky shots and poor quality sound discredits your efforts.
Quick "hallway" shots lend to the belief that your entire operation is cheap and probably not worth considering.
Bad interview tactics with patients staring directly into the camera don't seem realistic
Jerky and unprofessional editing does not help your professional image and is distracting to your message.
Leverage the Power of Video
What does Video do for my prospects?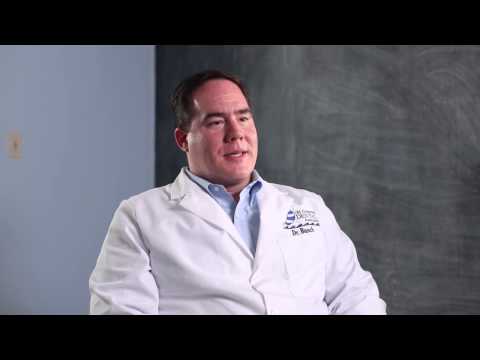 Video on your website lets them begin developing a relationship with you, establishing your expertise, showing your sincerity, alleviating their concerns, and…
Answering all their burning questions that they are searching for.
Whether used an an introduction, testimonials from your patients, a demonstration of your expertise, or to show off advanced clinical training, video adds depth and flair to your web presence.
Google is now showing videos at the top of the search results, so you can grab another top position by optimizing your videos.
With the advent of video sites like YouTube.com, Google Video, Yahoo Video, Vimeo, Metacafe, etc. the potential for easy distribution via the web is very real. Whether used as an introduction, a testimonial from your patients, a demonstration of your expertise, or to show off advanced clinical training, video adds depth and flair to your web presence.
And with our Video Optimization (Video SEO) service, we can optimize more than just your website. By continually optimizing your videos, you can get them to appear right at the top of Google. When a prospect is searching, not only will your website be at the top, but so will your videos. It is really easy to create a video, load it on your website, and then blast it out to hundreds of social networks while optimizing it on YouTube, Google, and Bing.
Not Sure The Camera Is For You?
No worries, now you can have video on your practice's dental website without having to worry about the hassle and time investment. This is your opportunity to enhance your dental website and to drive more traffic to it, bringing more qualified patients through your front door.
Our Professional Video Spokesmodels will do your practice proud as they introduce the services that you have to offer and provide more information about common dental maladies to your prospective patients. We can often have a completely custom dental videos produced and ready to go in less than 72 hours.
With our highly informative and customized videos, you can add essential information to your website immediately, instantly granting you the very real benefits that video offer. By taking advantage of our green screen technology to create completely custom videos with our spokesmodels, we could even place your chosen spokesmodel "into" your own office, introducing your practice to every visitor that finds their way to your dental website.
Featured Spokesmodel Videos are the key to bringing more qualified patients to your dental practice. If you haven't incorporated video into your own dental website yet, then now is definitely the time to give us a call. Using our Professional Spokesmodels you can have video uploaded to your website in no time without ever having to leave your office.